This year, MURAL Festival presents its new programming with a two-part event gathering members of the LGBTQ communities taking place this Friday, June 14 at 5pm.
The MURAL Festival is a proud ally of the greater Queer community. This year, presented by Publicité Sauvage, MURAL is extending its annual 5-7 to an entire evening of programming by LGBTQQIP2SAA artists and performers in the VIP! Come join their hosts ROZA (Pretend play) and Sally Babah Saladin for a super talented lineup of dj's and performers. See you out on the dance floor!
Facebook event: https://www.facebook.com/events/732635083819598/
__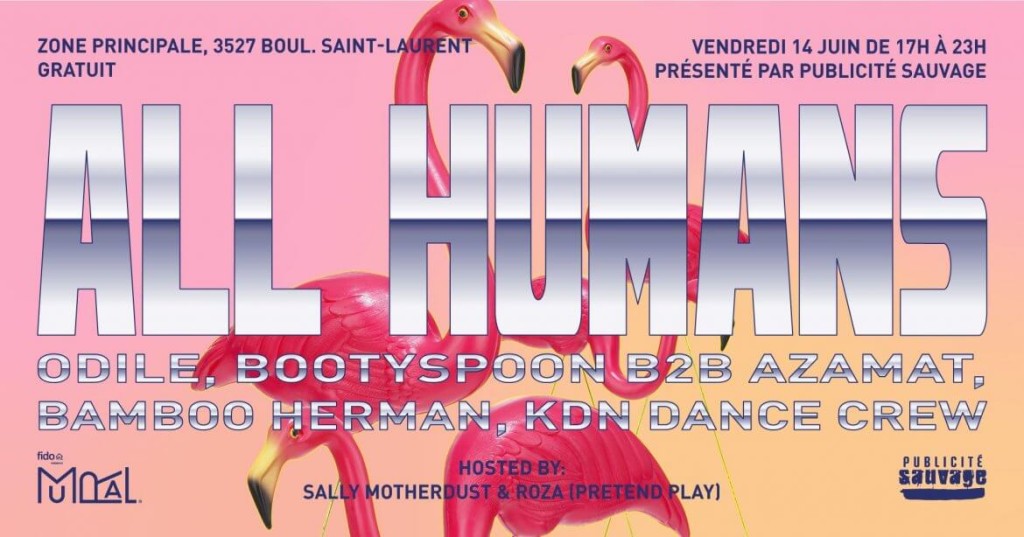 About MURAL
Montreal's MURAL Festival is an eleven day event celebrating the international urban art movement. Championing live art, music, exhibitions and artist talks, the Festival is an important gathering of the global artistic community. World class musicians and visual artists collaborate for a cultural celebration in the heart of Montreal on the Saint-Laurent Boulevard. Through six successful editions, the MURAL Festival has transformed Montreal, reinforcing Montreal as a go to global destination for contemporary urban art and an ultimate tourist destination.
Cover photo credits: Felipe Pantone – Mural Festival in Montreal, 2016
By Alexandra Quenneville