Model and actress Barbie Ferreira graces the cover of the fifth annual issue of lstw magazine—a fleeting lull and personal reflection in a frenetic world.
Barbie Ferreira, star of HBO's complex and provocative series Euphoria, graces the cover of the fifth edition of lstw magazine, which was shot on location in Los Angeles by acclaimed photographer Michelle Groskopf.
In these pandemic times, lstw joined forces with queer women from around the world to help express some of the realities faced by LGBTQ2+ communities and shine a spotlight on inspiring artists and individuals who lighten and renew our hope in the new normal.
"This fifth issue puts a year of challenges, soul searching and reflection into words and images. Sustained by friendship and love, this heart-shaped project echoes encounters, lives, experiences and a desire for openness to new perspectives. As always, keeping print alive and archiving the talent of amazing people are also part of our mission," said Florence Gagnon, founder and creative director of lstw.
The 250-page bilingual magazine, which launches in late January in over 20 cities around the world, features:
• raw portraits from the diary of a couple in confinement, nature taking over the streets of Los Angeles and LGBTQ2+ American suburbia through the lens of photographer Molly Landreth;
• an interview with Sarah Fodey, director of The Fruit Machine;
• words of wisdom from Rabbi Lisa Edwards of Beth Chayim Chadashim, the world's first LGBTQ2+ synagogue; and
• a special feature on wine and four exceptional winemakers who are developing techniques inspired by their journeys and nature itself.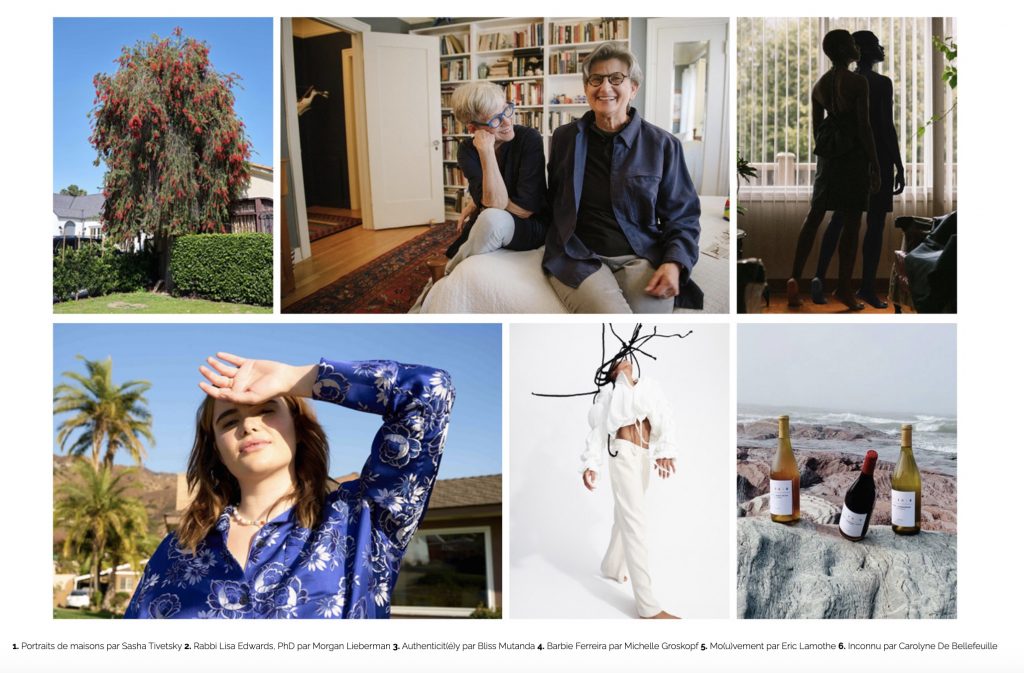 Rooted in diversity, bilingualism and authenticity, the inaugural edition of lstw magazine was released in 2016.
Indie pop band Tegan and Sara, model Ève Salvail, screenwriter, producer and actress Lena Waithe and The L Word actress Jacqueline Toboni all appeared on the magazine's earlier covers.
lstw earned two 2020 National Magazine Awards: Art Direction Grand Prix (artistic director Carolyne De Bellefeuille) and the silver medal Issue Grand Prix (gold in 2019). For the third straight year, creative studio Harrison Fun oversaw the magazine's graphic design.
The Montréal-based publication is pursuing its partnership with New Distribution House (Brooklyn, New York) and is now distributed in key retail outlets in over 20 cities across North America and Europe, including Casa Bosques in Mexico City, M Boutique and Bookstore at the Montreal Museum of Fine Arts in Montréal, magCulture in London, Athenaeum Nieuwscentrum in Amsterdam, Artbook @ Hauser & Wirth in Los Angeles and Artbook @ MoMA PS1 in New York.
Get yoour copy:
https://lezspreadtheword.com/magazine-5/