How a musician turned restaurateur shapes communities
From electro punk rocker to restaurant owner, Bernie Houde leaves a considerable mark with every creative project she takes on. As a queer business owner, Bernie has always been invested in empowering her community, channeling her creativity through music and food and always looking for ways to connect and inspire others. With restaurants like Le Cagibi, Dépanneur Le Pick Up, Alexandraplatz and now Resto-Bar Le Pick Up, Bernie has been a driving force in creating unique pockets of hospitality in Montréal.
Hospitality handed down through generations
You could say it runs in her blood. With a family history of hospitality, and years of working in restaurants while pursuing her music career, Bernie has always felt a pull to create food and connection-driven spaces. "My parents owned a restaurant when I was a kid, and so I felt like I had lots of affinity with that. I really also connect with the sort of generative possibility that having spaces creates for community. That's something that I feel I carried through the band and through my restaurant projects as well," explains Bernie.
Creating safe queer spaces through music and restaurants
Sharing a meal, grabbing a drink, going to a show, tearing up the dance floor—bars and restaurants have long served as the spaces bringing cities and communities to life. From her early years touring with Lesbians on Ecstasy to her newest venture, Resto-Bar Le Pick Up, a passion for building inviting and safe gathering spaces is the thread that links all of Bernie's projects. "We like to create spaces that are really welcoming to a diverse group of people," says Bernie. Creating spaces people feel drawn to is more than just setting up tables and chairs.
For Bernie, it's all about the people and feeling seen. "I think that we've made a big effort to be really inclusive in how we go about hiring. What ends up happening is when people come to those places they see themselves reflected back in the people that are working and it feels integrated and it doesn't feel performative," adds Bernie.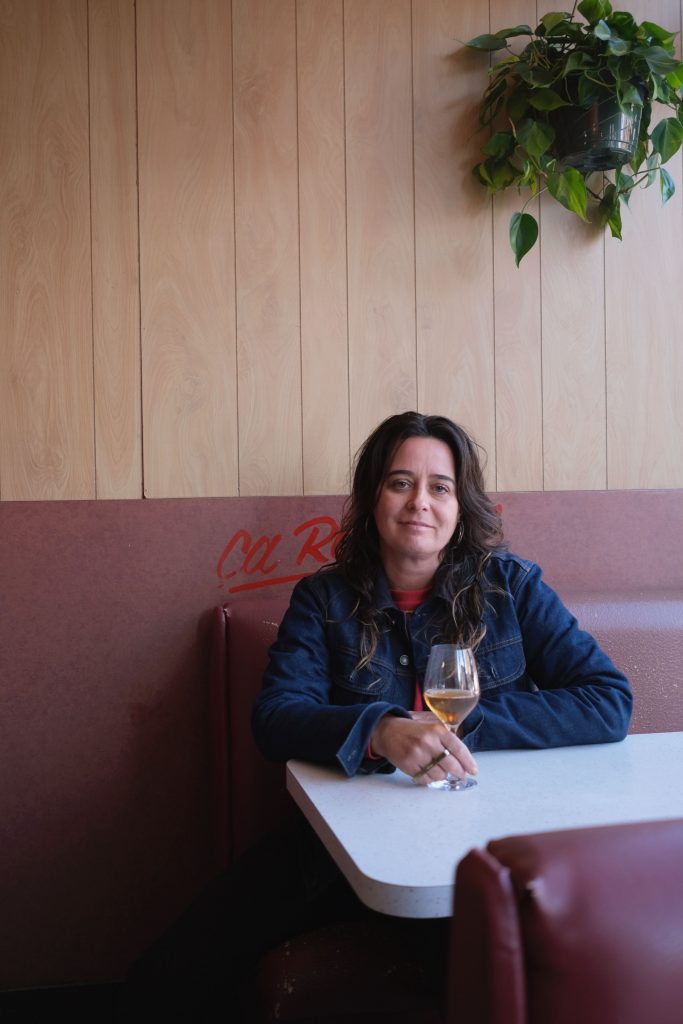 Keeping up with a rapidly changing industry
With restaurants facing a myriad of obstacles from labor shortages to inflation, Bernie's biggest challenge goes back to one of her strengths: understanding people's needs. "I think the thing that maybe has been the hardest for the past couple of years is trying to understand what people want now. It used to feel really obvious… I felt like I really understood the ebb and flow of people during the time of year, time of week.
And with the pandemic everyone's habits changed so dramatically," explains Bernie. To really understand changing customer habits at Resto-Bar Le Pick Up, Bernie has turned to a new ally: data. "All of those really predictable habits are just different now. We definitely have had to be a lot more data centric.
We've had to pay close attention to what's actually happening and at a more granular level," adds Bernie. Using Lightspeed, Bernie's team has a completely different insight into what works and what doesn't. "We can look at our sales for every hour and we can see when we're having dips. I think it's fun to have access to that info because it's good to blow your own brain sometimes and be like, 'Oh, no, I'm wrong. I'm very wrong,'" says Bernie.
Lifting up communities when they need it most
In a world that's seen its fair share of isolation in recent years, opening community-focused spaces holds a higher importance. Restaurants like the ones Bernie has created have an impact beyond food. They play a special role in strengthening and expanding existing communities that have been weakened by closures and separation, while also building new ones and establishing roots.
Featured in magazine #7.