Gender Creative Kids Changes Its French Name and Reveals Its New Visual Identity
Founded in 2013 in Montreal, Gender Creative Kids is a prominent community organization that supports the affirmation of trans, non-binary, genderfluid and gender creative youth in their families, schools and communities.
After seven years in operation, the organization, which is currently carrying out some ambitious and innovative projects, wanted to update its image in order to make the best of the momentum for change felt in the last few months. Collaborating with wedge studio was a fruitful choice, allowing the creation of a new, joyful, positive, inspiring and accessible visual identity. The main character and its derivatives are playful and colourful and they remind us of the importance of following your heart and your instincts, a key element to a healthy and safe gender exploration for youth. The new French name, "Jeunes identités créatives," seeks to embody the renewal of this young organization which is currently multiplying its efforts to meet ever-expanding needs.
Gender Creative Kids is undeniably blooming. The team is now made up of four full-time employees and they just opened their very first office space in Montreal. Several promising projects will be revealed in November. Among them, a full bilingual pedagogical guide for elementary schools will be offered to teachers for free, in addition to the opening of a new counter where trans and nonbinary youth can access gender-affirming gear for free.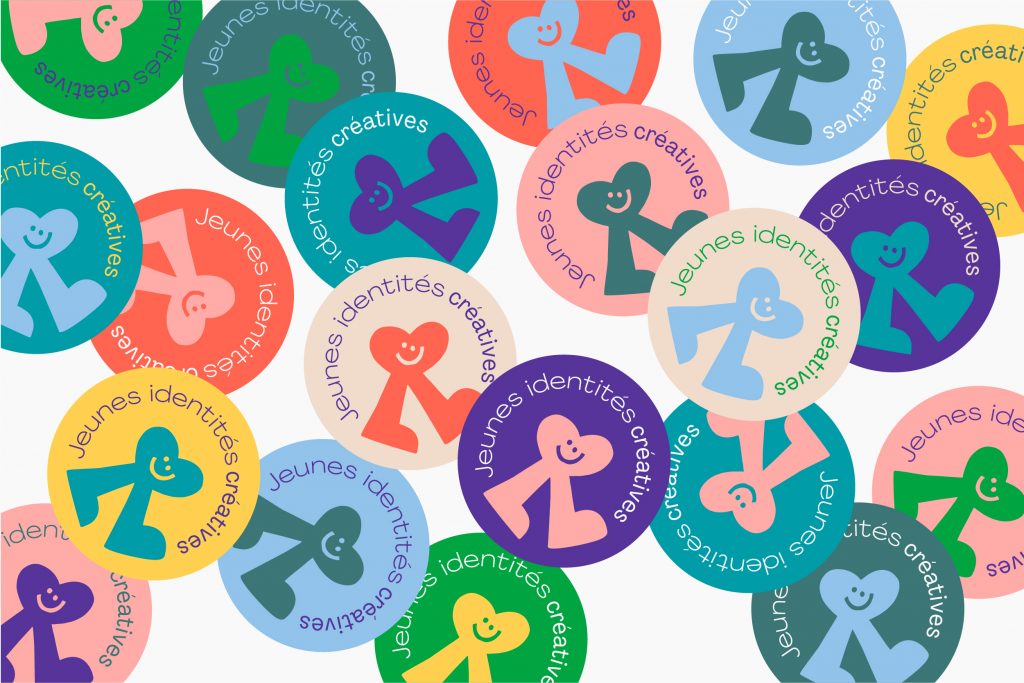 In order to adjust itself to the complex realities of the pandemic, which is transforming the ways we function, the organization is also launching a new website designed by the web agency KFFEIN. It will be intuitive and interactive, and will feature numerous resources to support families, youth and their allies. For a preview of the website and to subscribe to the newsletter, visit www.jeunesidentitescreatives.com.
This new chapter promises so many great things for Gender Creative Kids, which continues to fight for the creation of a safer and more inclusive society for trans and nonbinary youth. Keep up with their latest updates by following them on their social media pages. That's also where you can witness the launch of this new, bright and inspiring visual identity which will most certainly make you smile.
To know more about Gender Creative Kids – Jeunes identités créatives:
www.instagram.com/gendercreativekids/
www.facebook.com/GenderCreativeKidsCanada
www.jeunesidentitescreatives.com
www.gendercreativekids.com