Through the pages of lstw's 10th anniversary magazine, you can discover the work of the Belgium-based photographer.
Through her ongoing series Together, Anne-Sophie Guillet suggests we change our perceptions and attitudes toward emotionality, friendship and sex as we relate to others and to ourselves. She questions social injunctions – the heteronormative codes that weigh on us and regiment our lives and our relationships. By breaking the stranglehold, she encounters people who are creating their own love models and finding relationships that truly reflect their desires.
How could we redefine the ways in which we relate to love? How could we call into question the prefabricated and stardardised sentimentalism? What place should be given to our own identity in front of something as codified as love?
Can we stop projecting our beliefs onto others?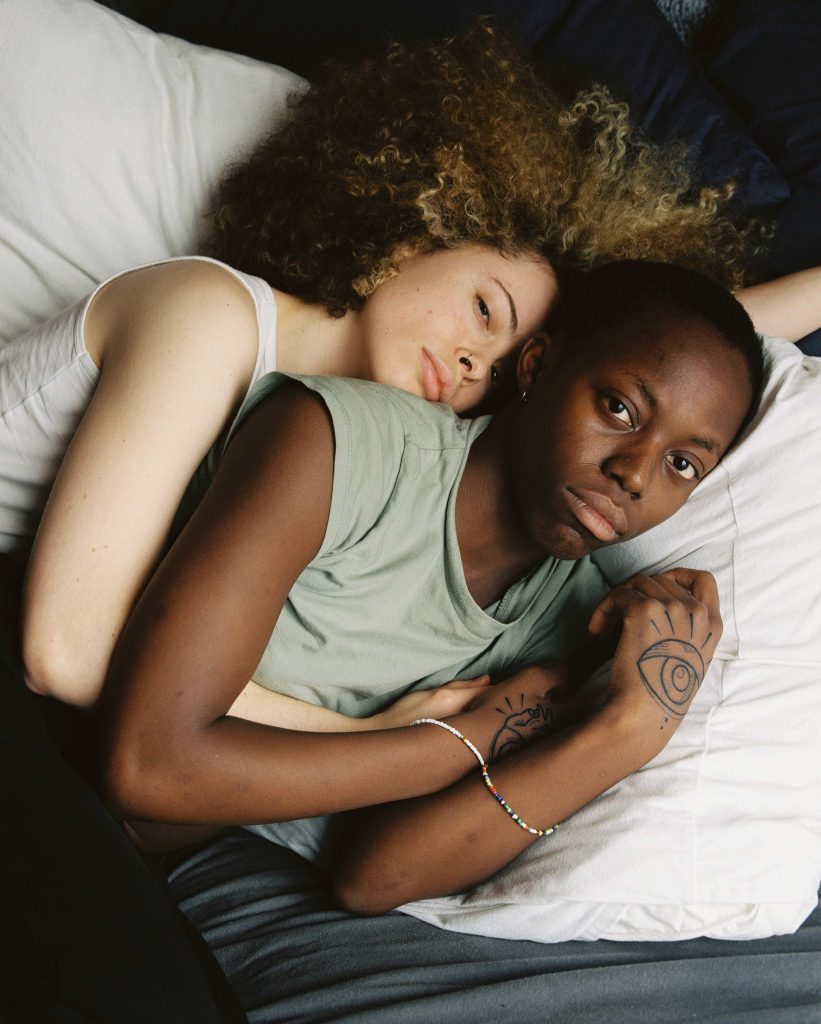 Anne-Sophie Guillet doesn't believe relationships should be compared or pitted against each other; they must co-exist. Thats the message she aims to communicate through her work, and the resulting image, wheter captured first-hand or staged, translate the different ties that bind the subjects. The portraits lead viewers to think about interpersonal relationships beyond the scheme of romantic love, since so many deviate from the norms of exclusivity, gender binary and possession as a proof of love, which tend to emerge as the only options in our traditionalist societies. All the individuals here reimagined their own references systems to embrace aspects such as transparency, autonomy, compersion, empowerment, or just a mantra to live and let live.