Friday night, we had the chance to meet Ruby Rose before her DJ set at New City Gas in Griffintown. With more than 4.9 million followers on Instagram, the new guest star on Orange is The New Black is now travelling the world as an LGBT icon, gathering thousands of lesbians and their friends to her events.
Interview
/ How did you start deejaying?
Mhh, you know what, I have always loved music and I'm from Melbourne, Australia and the DJ scene there is crazy and it was crazier fifteen years ago when I started going out. I got really into house music and the clubbing system down there and I don't know… I first started hosting MTV and then, when I would have access to all that music, I just wanted to do something with it. I got to "celebrity DJ" at an event and the concept was that I had to stand there and pick songs that somebody else would deejay and I fuk*n hated it. It was like I just wanted to do it. I tried to do it and I was terrible but I persevered. It was harder than I thought it would be.
/ Intentionally or not, you have become a role model for the LGBT community. How do you feel about that status?

I mean I think it's great! Anyone who is in the industry that I'm in, who has a platform, who has a voice, who has access to so many different people's ears and eyes through media and social media and TV and all that stuff, I think it's sort of important that we have people representing our amazing little minority, you know what I mean? Because otherwise… Everyone needs a role model in whatever kind of circumstance they're in. I feel really blessed and honored to be able to be an LGBT icon but I have been doing this for so long now I forget that's even what I am. You know because I started doing this fifteen years ago in Australia. I was definitely a really big icon back there for the queer community and then I came here and now's it's that again and it's cool because you know, I think the more the merrier and people are really reacting well to it and that's really awesome.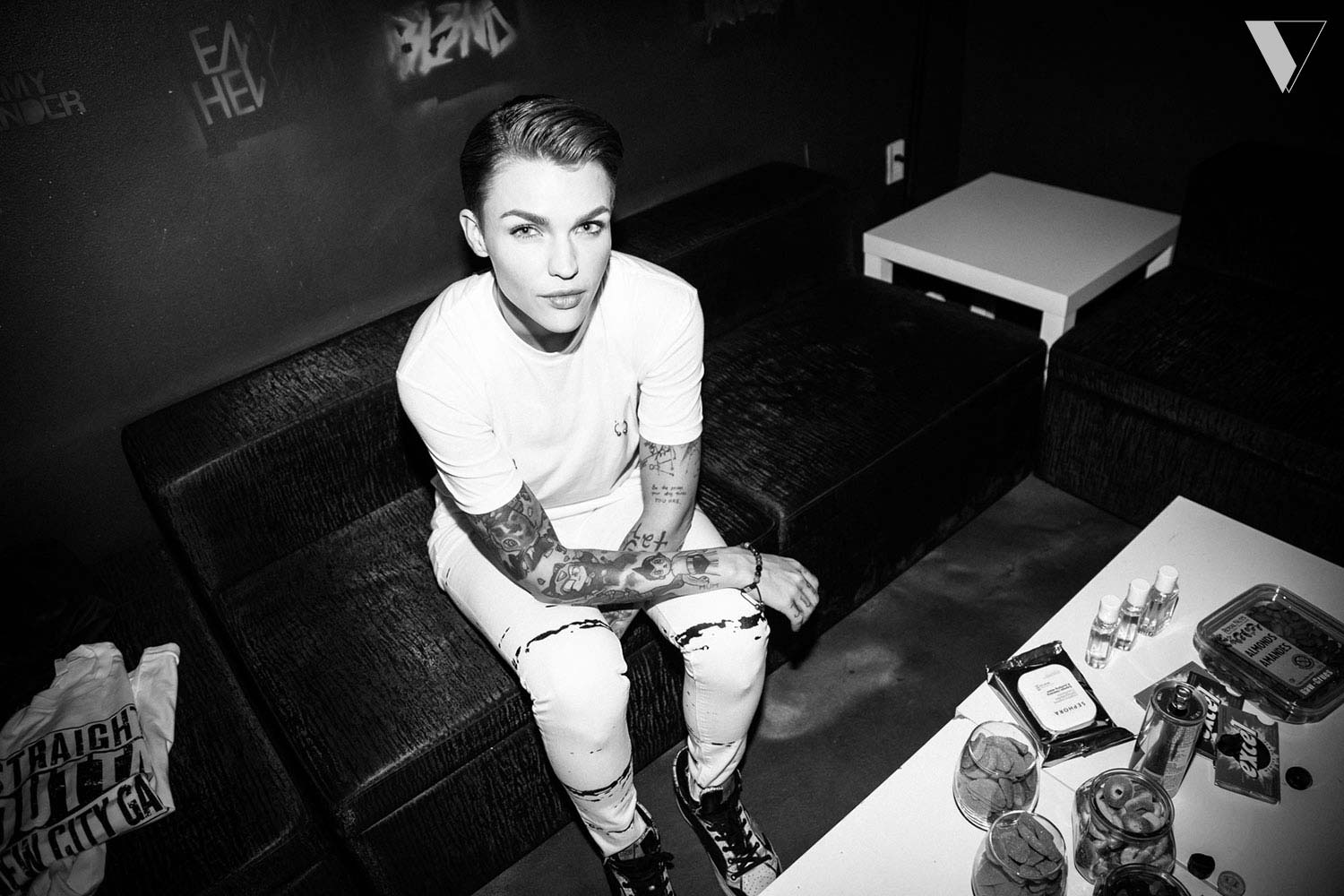 / In past interviews, you talked more than once about the people who used to bully you in school. How do you feel this experience has influenced you in your career and in your everyday life?

It doesn't (smiling). I think it's probably because of that, that I had determination and passion and this fire to do something really big with my life. I wasn't just going to take that lying down. You know I used it to give me more power, not less and it definitely generated all of my want and need to succeed and to do well at something. And then after a while, after I did well and after I got some success and I had broken the industry back home, then I let go of that whole part of my life. I don't even think about it, you know.
/ Any hint on future television or film appearances?
I'm going to be on a film that I start shooting in like a week. But we haven't announced it yet and I don't know when we're going to announce it. I feel like a lot of people are going to be really excited because everyone is guessing what my next film is going to be and everyone is guessing what my next show is going to be and they haven't guessed it. It makes me really happy because it's like I know what everyone thinks I'm gonna do and it's something really different. I like keeping people guessing.
/ Is it your first time in Montreal?
Yeah!
/ Are you staying long?
No, I just need to stay the night and then leave in the morning, and then it's Toronto… And then… Waterloo! It will be fun I like Canada! I lived in Vancouver when I finished school for a little bit, I did all the snowboarding and everything, I like it it's a friendly place.
For the complete photo gallery: here.
https://instagram.com/rubyrose/?hl=en
By Florence Gagnon & Léonie LeBoeuf
Photos by Kelly Jacob