Hirsuit Swim Simple is an androgynous swimsuit designed for a wide variety of bodies and gender expressions.
Hirsuit fills the hole left by a limited and patriarchal notion of swimwear, made for people whose style choices fall outside of the fashion industry's antiquated assumptions regarding bodies, gender, and identity. Inspired by early twentieth-century swim costumes, wrestling uniforms, and modern dance unitards, Hirsuit is here to change the game.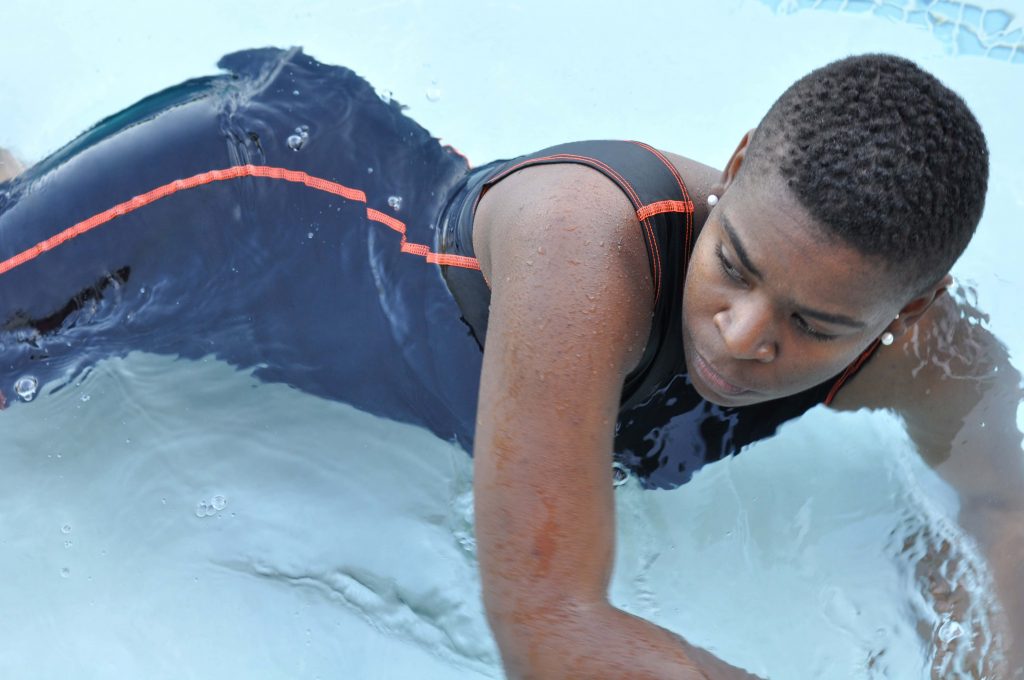 Hirsuit Swim Simple is their second in the Hirsuit Swim series, this time with longer legs, a higher neck, and wider straps. Hirsuit Swim Simple is made of heavy recycled polyester and spandex, is unlined, and is available in black with either neon green or neon orange contrast stitching.
Hirsuit Swim is designed and made in New York City. Otherwild is committed to ethically-produced products, their pricing reflects the attentive labor and hi-quality materials used to produce the suits in the US.
Buy yours now @ Otherwild: Click here