Charline Labonté is a four-time Olympic gold medalist (Salt Lake City in 2002, Turin in 2006, Vancouver in 2010, Sochi in 2014) and has been a member of Canada's National Hockey Team since 2000.
She decided to pair up with two organizations, one of which is Canadian (LSTW) and the other American (Outsports), in order to publish a "coming-out" letter and to help provide an additional female LGBT role model in North American sport.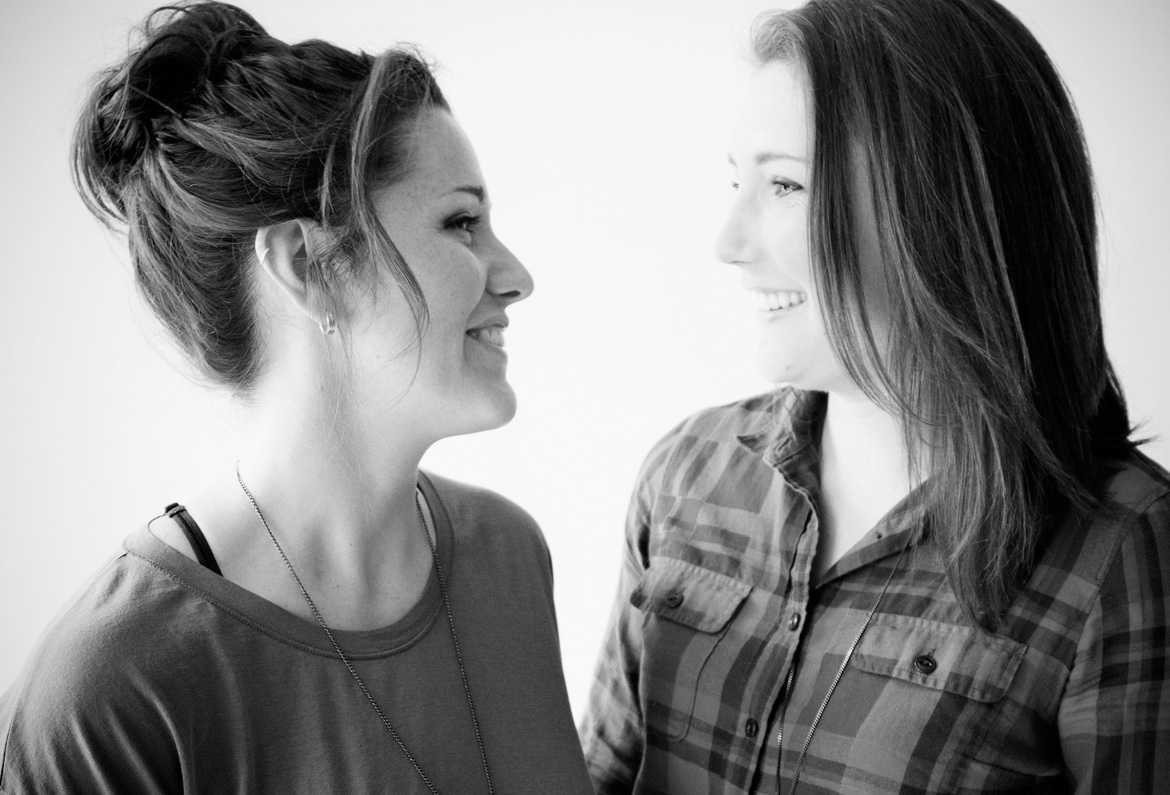 I am Charline Labonté
The big day: the opening ceremony of the Olympic games in Sochi, February 2014. The one single event that justifies all of my efforts. I realize once again that I achieved one of my biggest goals in life. My highest step. The facilities are perfect; the eyes of the world will be watching the athletes who will come here. No sound, no words can describe my emotions when walking into the stadium. Four times I was lucky enough to participate to those important ceremonies, each time very different, tattooed in me. Of the four, Sochi is my "favorite". Probably because I knew it was the last one.
Coming in this huge stadium – me, so small, but strong – the crowd, the cameras, the pride, the entire Canadian team as if a grandiose red wave. After four long years of dedication to represent my country and to experience it with the persons who are dearest to me, who supported me and helped me get there, it's a dream come true. Whew! In addition, being there with my best friend on the hockey team, Caroline Ouellette and most of all, to experience it with Anastasia. Anastasia Bucsis is a Canadian athlete on long track speed skating. Anastasia is the person I love.
I was blessed this year. On top of a fourth Olympic medal, I met the love of my dreams. This is also the "fault" of Caroline Ouellette: she introduced me to Anastasia. Caroline and Anastasia met at an event organized by Right to Play for which they are ambassadors. Right to Play is an international humanitarian organization, with ambassadors in the sports sector who help to the integration of physical activity and play for children in poor countries. How did this happen? During one of the rare free evening of our busy lives, Caroline had the idea to invite us to the same event, Anastasia and me.
A handshake and that was it! The spark.
Being both athletes, our lives got better structured, nested. We are born under the same star. We have the same job, have the same goals, schedules and similar stress to manage. It was a start, and a good one at that.
At the end of December of that year, we were overjoyed to hear that she got her ticket to Sochi! We would live this Olympic experience together.
We encouraged each other to the end.
Homosexual propaganda
The other side of the coin: the new Russian laws, including among others, those that punish any act of "homosexual propaganda." Straight or gay. Discomfort. Were we afraid? Well, yes! Were we in danger? No idea … The Canadian team did not however intend to protest. We were there for one reason only: to compete at the highest level of our abilities. The work for our qualification had been so hard; I personally could not let outside distractions distance me from my ultimate dream.
By contrast, the feeling of not being completely free during the Games left a bitter taste. Thank you life: Sochi 2014 games were held in peace and all the athletes were able to focus on their training and performance.
---
Speaking of performance for athletes, the Olympics games are much more than the results that are reported in the media. It is the product of all the years of training and hard work that helped us get there. The climax. To give you an idea:
My typical day
Practice for 2 hours | Training bodybuilding for 1 hour 30 minutes | Lunch | Training sprints or biking for one hour | Another practice for 2 hours | Finish with a yoga session for 1 hour | 6 days a week.
I was fortunate to be part of the Canadian team for the last 12 years and I never had the feeling of having to hide. Everyone knows I'm gay and I never felt denigrated over my sexual orientation by my team. To the contrary, this is where I'm at my best. The subject of homosexuality is not taboo with us. We talk and laugh about it as any other subject. It is such a privilege to be able to evolve in an environment like this one that has not always been so open.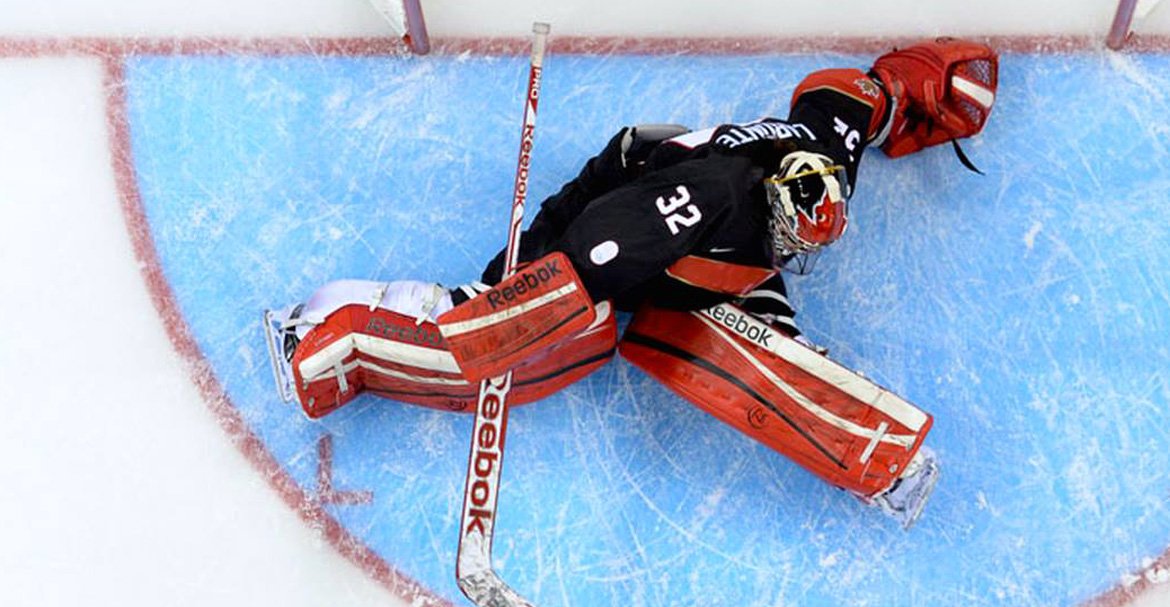 GOLD MEDAL for the Canadian women's hockey team!
Unfortunately, I had practice training during Anastasia's competition, but she was able to attend our final match. She saw us win the gold medal. We celebrated until the next morning. We just realized the unthinkable.
Who honestly believed that the team still had a chance of winning while U.S. led 2-0 with 5 minutes left in the game? Hardly anyone. Apart from the 21 girls who wore the maple leaf on their jerseys that night and our coach Kevin Dineen who trusted us and thereby gave us strength. 9 times out of 10, a team facing a 2-0 at the end of the third period does not win the match; we were "the exception."
Today, I reflect upon this year rich in emotions. I am so proud of my friends, my teammates, and the staff who supported us and of our great team. I am too, and I weigh my words, proud of who I am and especially for having the courage to share it with you today. I am four times Olympic medalist. I am the daughter of wonderful parents and sister to an extraordinary brother. I'm friends with wonderful people who support me and without whom I could not fulfill my dreams. I am also a student and I will get my Masters' degree at McGill University this fall.
Charline Labonté | I am gay, in love and proudly authentic.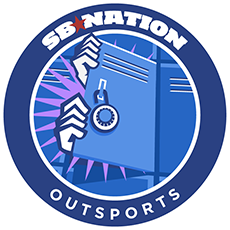 About Outsports
Outsports.com is the largest LGBT sports publication in the world. The publication has carried the coming-out stories of countless athletes, including NFL player Michael Sam, former NFL player Wade Davis and NCAA basketball players Derrick Gordon and Kye Allums. Outsports.com has been at the forefront of the LGBT sports movement since 1999.