Jeanne Córdova, force of nature and legendary lesbian activist, died last week at the age of 67 years old, after losing a long battle to cancer. It's in her California home, alongside her partner of the last 25 years and her friends, that she said goodbye to her relatives and to a movement she contributed to for close to 50 years.
It is important to highlight her work and to remember that generation of women who made a difference in wanting change. Pioneers, with greatness that stands out and actions that made a huge impact.
Through her activism, Jeanne Córdova supported the organisations that promoted the lesbian movement, human rights and journalism, concentrating particularly on latin american women and south african women; lesbians, feminists, butch feminist lesbian and genderless communities.
She created The Lesbian Tide, a memorable part of the seventies lesbian movement. An innovator and business woman, Jeanne Córdova symbolizes progress and difference. She surrounded herself with allies throughout her life in fighting for the inclusion of latin american women. She leads The Lesbian Tide until its final days, in the 1980s. A heart breaking end, due to a lack of financing.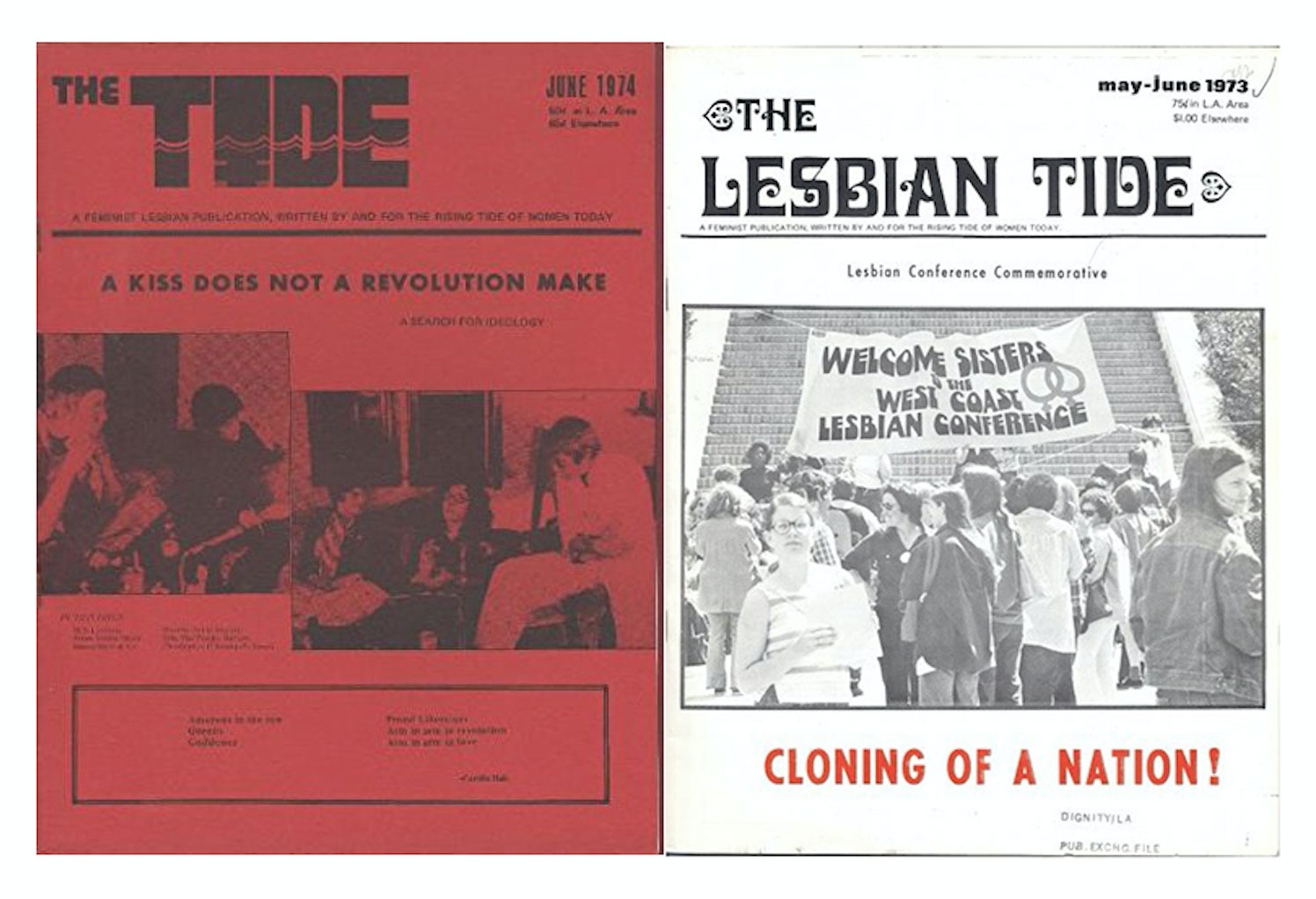 Writer for The Advocate, Diane Anderson-Minshall explains how Córdova and her collaborators « helped usher in the era of advocacy journalism … It wasn't propaganda, but it wasn't quiet, just-the-facts-ma'am reporting either. »
Sex, History And Lesbian Outlaws. The Advocate, December 3 2011.
About The Lesbian Tide
The Lesbian Tide is a journal, created in 1971, documenting the Daughters of Bilitis from Los Angeles, a national organization defending lesbian rights. At the beginning, the bulletin was called LA DOB Newslatter. The radical position of younger members of the DOB creates a gap between them and the redactors as well as the older, less radical members. In December 1972, the journal distances itself from the DOB and changes its name for The Lesbian Tide. Jeanne Córdova (ex DOB member) is the editor-in-chief of this new independent publication. When the distribution begins in Los Angeles and in many other american cities, the journal becomes number one of its kind.
Last September, Jeanne Córdova sends a letter to her friend, asking her to share it online. Through her essay, Jeanne shares her last thoughts and receives positive messages before her death.
Our thoughts are with her relatives.
Read:
A Letter About Dying, to My LGBT Communities / Cliquez ici.
By Florence Gagnon