With Fierté Montréal Pride right around the corner, the LSTW team has pored over the festival's stacked line-up and picked out a bunch of can't-miss events for locals and visitors alike.
On August 11th, kick off a busy Saturday with SistersInMotion x Pride, a masterclass on how poetry can help women, especially racialized ones, express emotions that society has so often urged them to stifle. Later in the evening, at the Parc des Faubourgs, meet Montreal's Leading Ladies, a concert presented by female-identified artists such as Laurence Nerbonne and Donzelle.
The following afternoon, display your loudest and proudest placard stylings at the L March. Presented in collaboration with LSTW, QLN, Hot Sauce and Pride Montreal, this inclusive event proves that we truly are "stronger and more visible when we gather together."
LSTW's 6 à 9 de la Fierté at Unity—now a tradition of epic proportions—takes place on August 15th this year. Think of it as a prelude for Princess Nokia's high-octane 9:30 p.m. show at Parc des Faubourgs. As the New York rapper said (when talking about the video for her song "Morphine"), "the future is queer, trans, non-binary and fluid alike. It is black, brown, red, yellow and mixed all over. It is a spectrum."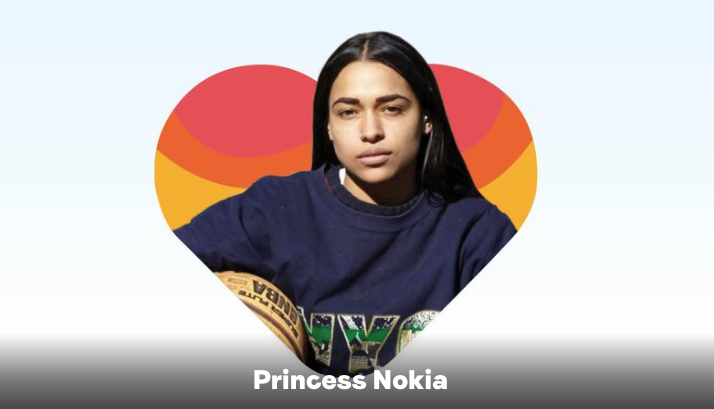 On August 16th, it's back to the Faubourgs for a day with the kids. On the menu: musical numbers, inflatable games, face painting and the requisite snacks to keep the rug rats raring to go. Come dusk, M.A.C. Cosmetics presents the ever-popular Drag Superstars. Bianca Del Rio, the victor of the sixth season of Rupaul's Drag Race, hosts.
TGIF! On the 17th as 5 p.m., Independent Living–Montreal presents its new venture, Sexy-Able Project. Part of the community org's Passion & Disability program, it provides people living with a disability a forum to explore multiple dimensions of their sexuality. Stick around the Faubourgs for the CLASH: electro/glam/rock night to bathe in the glory that is Peaches, then slide into the weekend at Bain Mathieu with Hot Sauce x LSTW, featuring DJ Sunset and Tizi.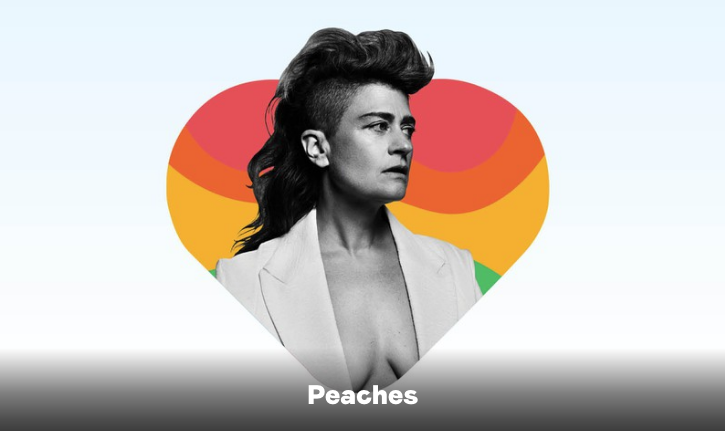 Spend your Saturday at Never Apart with The Woman Power, for the org's conference Amour is Love, focusing on the LGBTTIQA2S experiences of BIPOC. This year's guest—the Brooklyn-based writer Fariha Róisín—was voted by Milk magazine as "Most Likely to End Islamophobia." Róisín offers up her perspective on how Muslim and queer identities, gender expression and race intersect. After the conference, dance floor fans can head over to the HER Montreal Pride Party at Club Soda.
All good things must come to an end—but not without a parade. After cheering on your favourite floats, revisit the '80s in all their glory with "Touch Me" singer Samantha Fox. If drag's more your bag, cap off the customary T-Dance in the company of the top three contestants from Pride Montreal's MX Contest. Their Closing Show is sure to be explosive! See you next year!
Other notable offerings include:
– The Poster Exhibit on the theme of AIDS, presented by the Québec Gay Archives at Cinéma du Parc as of August 1st.
– Gently Down the Stream from playwright Martin Sherman follows the triumphs and tragedies of the LGBTQ+ movement in its fight for equality. From August 9th to 11th at the MainLine Theater (in English).
– Dane Stewart's two-act play History of Sexuality explores power from a queer, Montreal-specific point of view. From August 9th to 12th at the Cinquième Salle at Place des Arts (in English).
Official Programming: http://www.fiertemontrealpride.com/en/pride/program/
By Salma El Fakir