More than ever, it's crucial to democratize and be proud of our LGBT+ culture. In its Web form, Montreal-based LSTW has been a go-to bilingual resource for lesbians since 2012. With its news and entertainment content, its aim has been to tear down stereotypes, create visibility for women and inspire them with positive role models.
About the magazine:
It's a bilingual pan-Canadian publication, featuring several prominent figures from coast to coast.
Contributors are lined up from Vancouver, Toronto, Montreal, Halifax, Saskatoon, Fogo Island, Victoria, Edmonton, Yellowknife and more. We want to give more visibility to lesbian communities and create a new Canadian voice on the international stage. From coast to coast, scores of women are making a difference and advancing the cause in their own way. It's about diversity, bilingualism and authenticity. It's about positive role models and greater visibility.
With the goal of increasing the reach of Canada's LGBT+ (lesbian, gay, bisexual, trans) voices and strengthening their presence on the international stage, LSTW magazine is committed to highlighting the contributions of role models within the lesbian community. LSTW tells our stories through in-depth and innovative interviews, profiles, photo essays and much more. A bilingual publication that represents who we are and where we're at, this unique project promises to resonate beyond our borders.
Double trouble! Indie-pop musicians Tegan and Sara will grace the cover of the inaugural issue of the print magazine LSTW. The subjects of the flip cover were shot and interviewed by members of LSTW's art and edit team in Los Angeles this past April. Launching in the fall of 2016, the new pan-Canadian annual is the result of consultations with prominent figures within the lesbian community and collaborations between writers, editors, illustrators and photographers from across the country.
Follow the creation of the magazine's first issue : #lstwmag
Stay tuned for presale!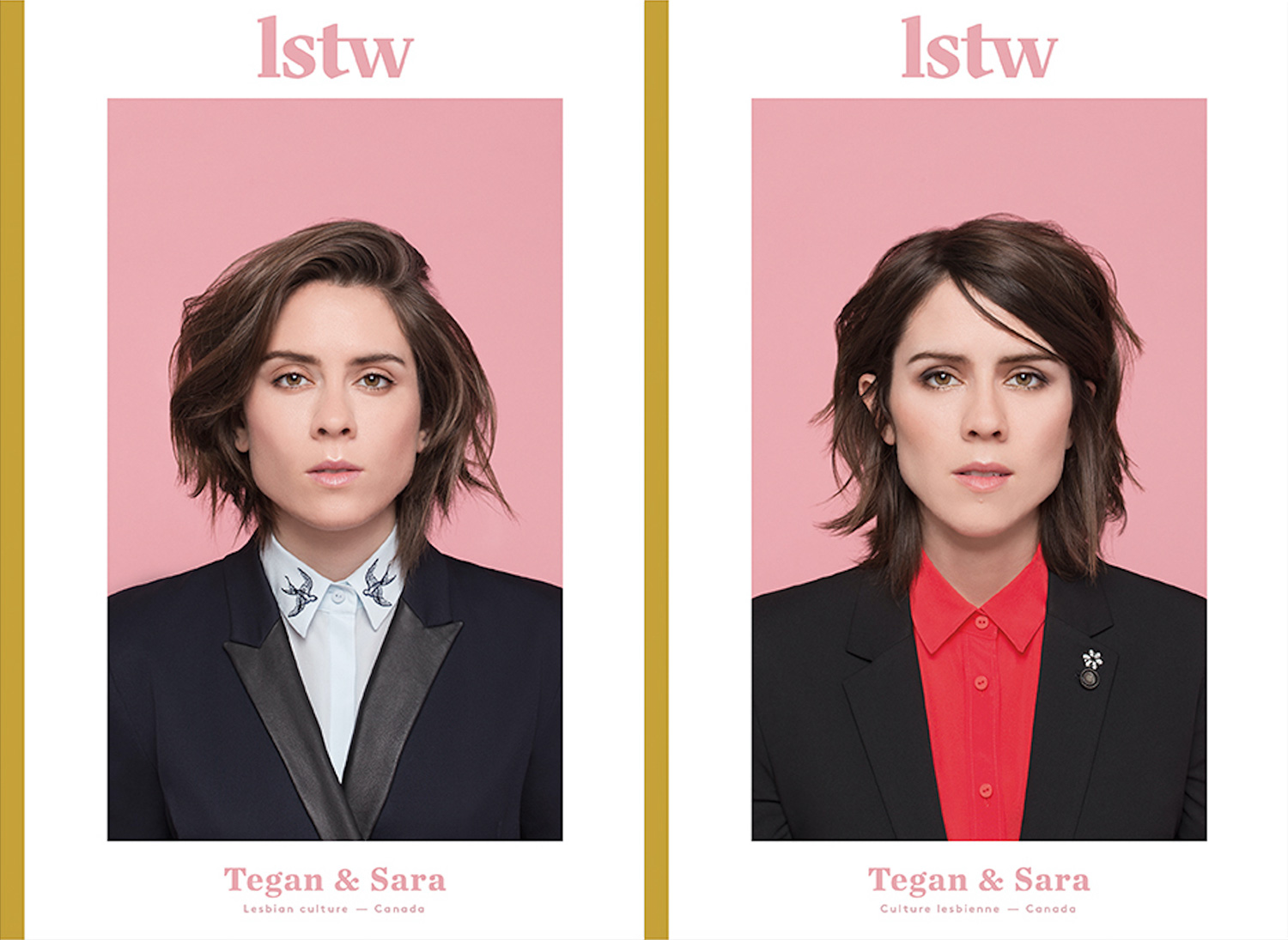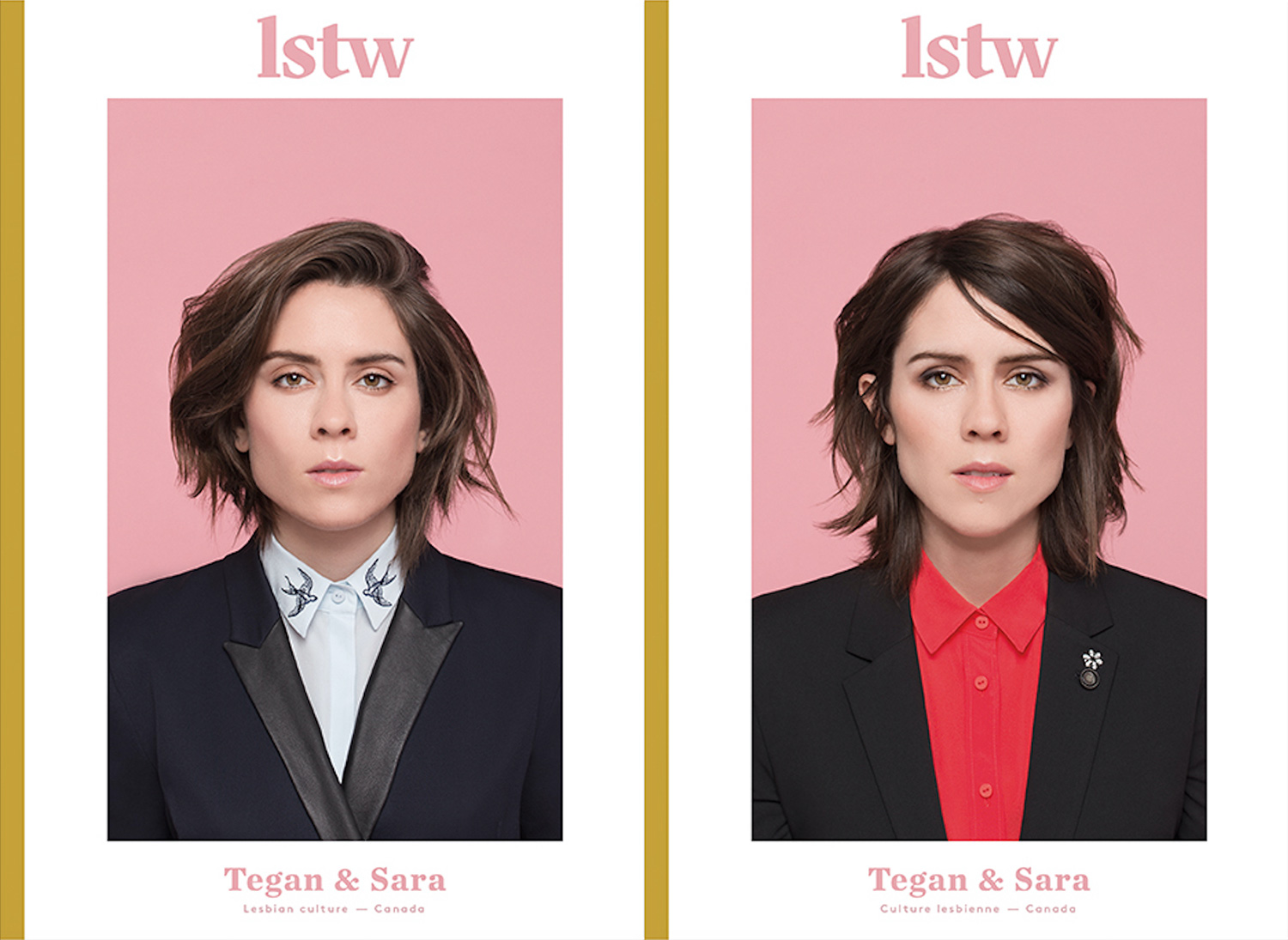 Production:
Kelly Jacob – Photographer
Laurie Deraps – Hair and Make-up
Sabrina Deslauriers – Styling
Julia Marois – Photo editing
Marianne Gauthier – Content producer
Émilie Deshaies – Artistic direction and graphic design, in collaboration with Catherine Gravel
from Quatre par Quatre
Florence Gagnon – President, LSTW
Léonie LeBoeuf – Vice-President, LSTW
About Tegan and Sara:
Twin sisters born in Calgary, Alta., Tegan and Sara have amassed impressive career numbers—over one million albums sold, seven Gold certifications, one Double Platinum certification, three Juno Awards, two Polaris Prize nominations and a Grammy nomination. But even more impressive is the conviction that has driven the duo's relentless artistic growth. Transitioning from acoustic roots to indie rock in the mid-2000s, with acclaimed albums So Jealous (2004) and The Con (2007), Tegan and Sara headed down the path of reinvention that continues to inform their creative identity today. If the highest intention of the artist is to self-actualize, they have given their devoted audience the gift of a front-row seat to their evolution. Love You To Death, featuring the first single "Boyfriend," was released on Warner Bros. Records on June 3.