Freshly named Grand Winner of the Canadian Magazine Awards 2023, lstw magazine continues its mission to deconstruct stereotypes for its eighth issue by exploring this time, the vast territories of infinity.
You are invited to come and discover the 8th issue with our team! + our friends of Al-Hayya magazine launching their magazine in the US.
Los Angeles launch with our contributors, and our team. Open to the public.
September 7, starting at 5pm
Where: The Ruby Fruit 3510 Sunset Blvd, Los Angeles, CA
Facebook Event: https://www.facebook.com/events/655304503244151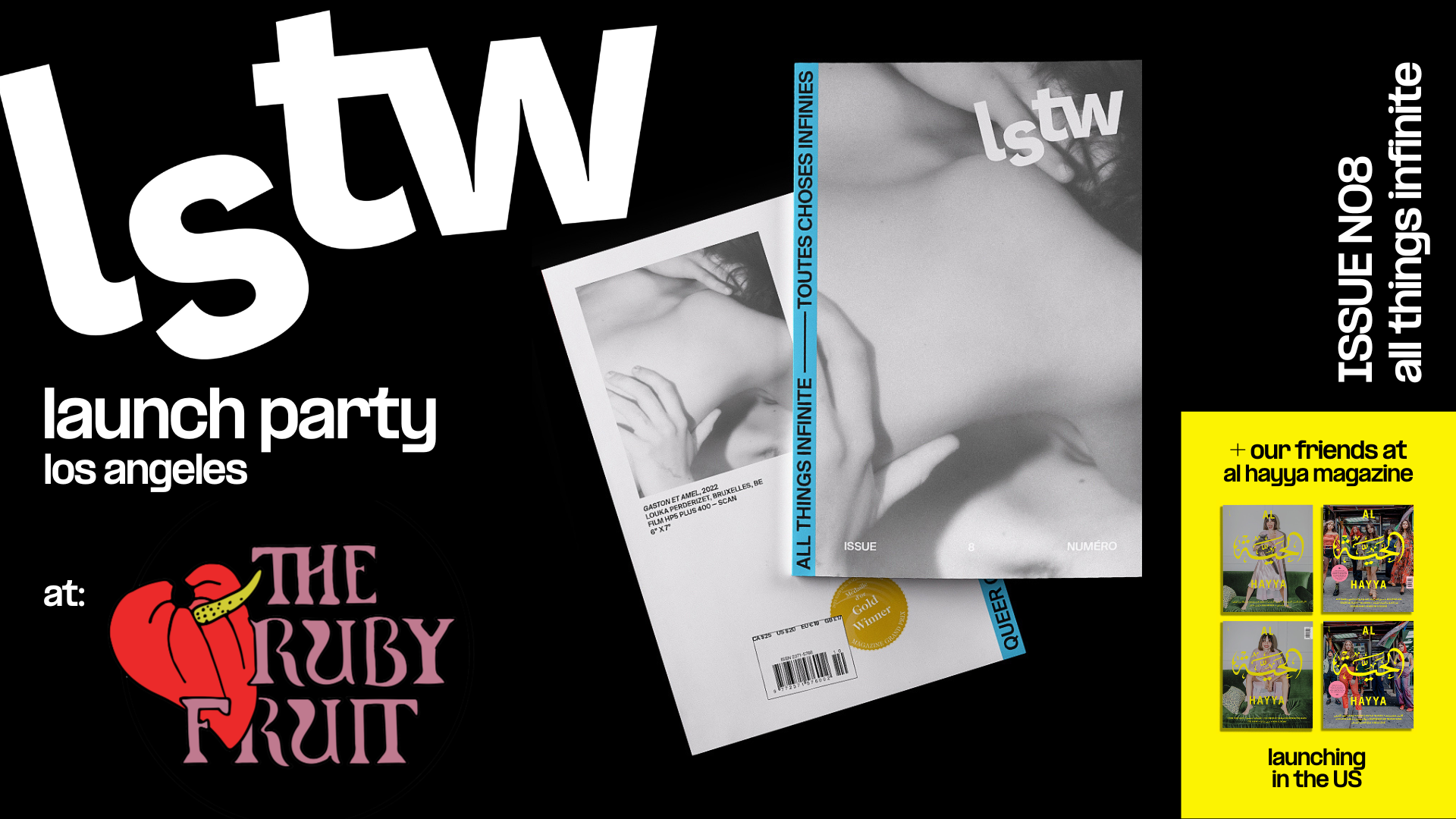 All Things Infinite sparked a wave of inspiration in the queer community, as the magazine received a record number of submissions from over 100 lesbian, bi, trans, queer and non-binary writers, poets, photographers, illustrators and artists.
Earlier covers feature indie pop band Tegan and Sara, model Ève Salvail, screenwriter, producer and actress Lena Waithe, The L Word star Jacqueline Toboni, Euphoria frontrunner Barbie Ferreira and musician and singer-songwriter Charlotte Day Wilson.
With the support of the Quebec Government Office in Los Angeles