Afterglo's Slow Dating events happen around a glass of wine and a fun deck of cards to foster conversation and discovery. Taking the time to connect in a meaningful way. Slow Dating no 2, for all humans who identify as lesbian, ages, 30 to 45 will take place at l'idéal bar & contenus August 17th!
Sign up before August 2nd + info 👉🏽 byafterglo.com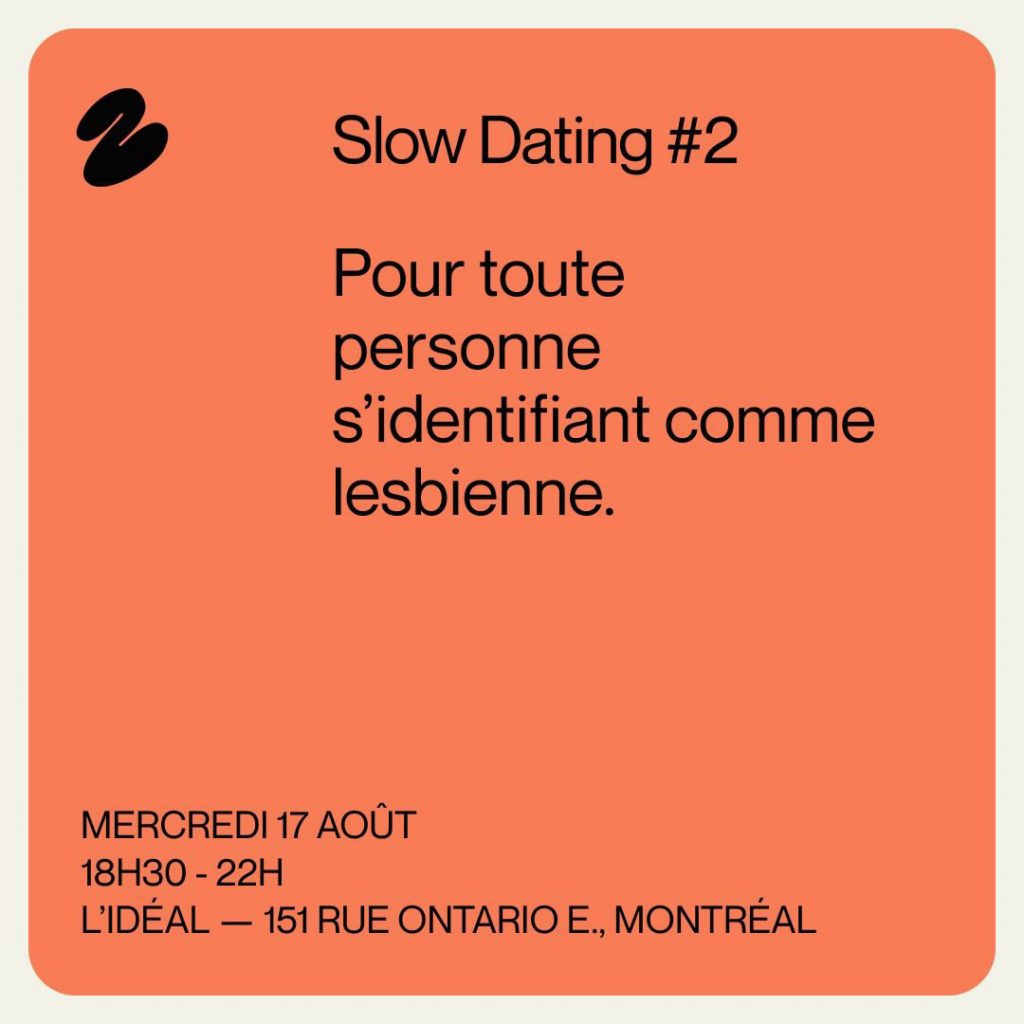 Afterglo also created a multi-purpose deck of cards to help spark meaningful human connection.
Slow Dating Cards is a set of carefully composed question cards to spark meaningful conversations and connection. Communication isn't always easy, and so we created these cards to help us talk to friends, lovers and strangers about who we are, who we hope to become, some of the things we secretly want, and the pleasures and sorrows of love and intimacy. Slow Dating cards also doubles as a traditional deck of playing cards. Use them to play your favorite game, to guide your dinner party conversations, or why not create a whole new type of game by combining both? Conversational blackjack? Self-discovery solitaire? Emotional strip poker? This game is in French.
.
About Afterglo
Our vision is one where all humans have the freedom to explore their sensuality and what brings them their greatest pleasures — without judgment and with full confidence in the products they chose.