Stemming from the impulse to read queer womxn's words, see their stories exist and archive what defines them and what resonates for them, the special edition looks back on the key moments in lstw's history. Ten years: a decade of culture shaped through promising projects and improvised encounters.
Rooted in queer visibility, bilingualism and authenticity, lstw was created in 2012.
Shot by photographer Darby Routtenberg at Centre Never Apart in Montréal, JUNO-nominated singer-songwriter Charlotte Day Wilson graces two of the 10th anniversary covers of lstw magazine. Also featuring Ojibwe–Cree writer and activist Ma-Nee Chacaby and the works of artists Caroline Mauxion, Anne-Sophie Guillet, Jeanette Spicer and Laurence Philomène, the 270-page bilingual magazine launches in mid-April in over 15 cities around the world
"This edition is all about the importance of role models: learning from others' experiences as we discover ourselves. Our struggles, our victories, our talents: lstw magazine is the witness to all our stories. That queer solidarity is something we must continue to express," said Florence Gagnon, founder and creative director of lstw
Indie pop band Tegan and Sara, model Ève Salvail, screenwriter, producer and actress Lena Waithe, The L Word star Jacqueline Toboni and Euphoria frontrunner Barbie Ferreira have all been featured on earlier covers.
lstw has earned several National Magazine Awards over the years, including the 2021 Publisher Grand Prix (Florence Gagnon), 2020 Art Direction Grand Prix (Carolyne De Bellefeuille), 2020 Silver Medal Issue Grand Prix and 2019 Gold Medal Issue Grand Prix.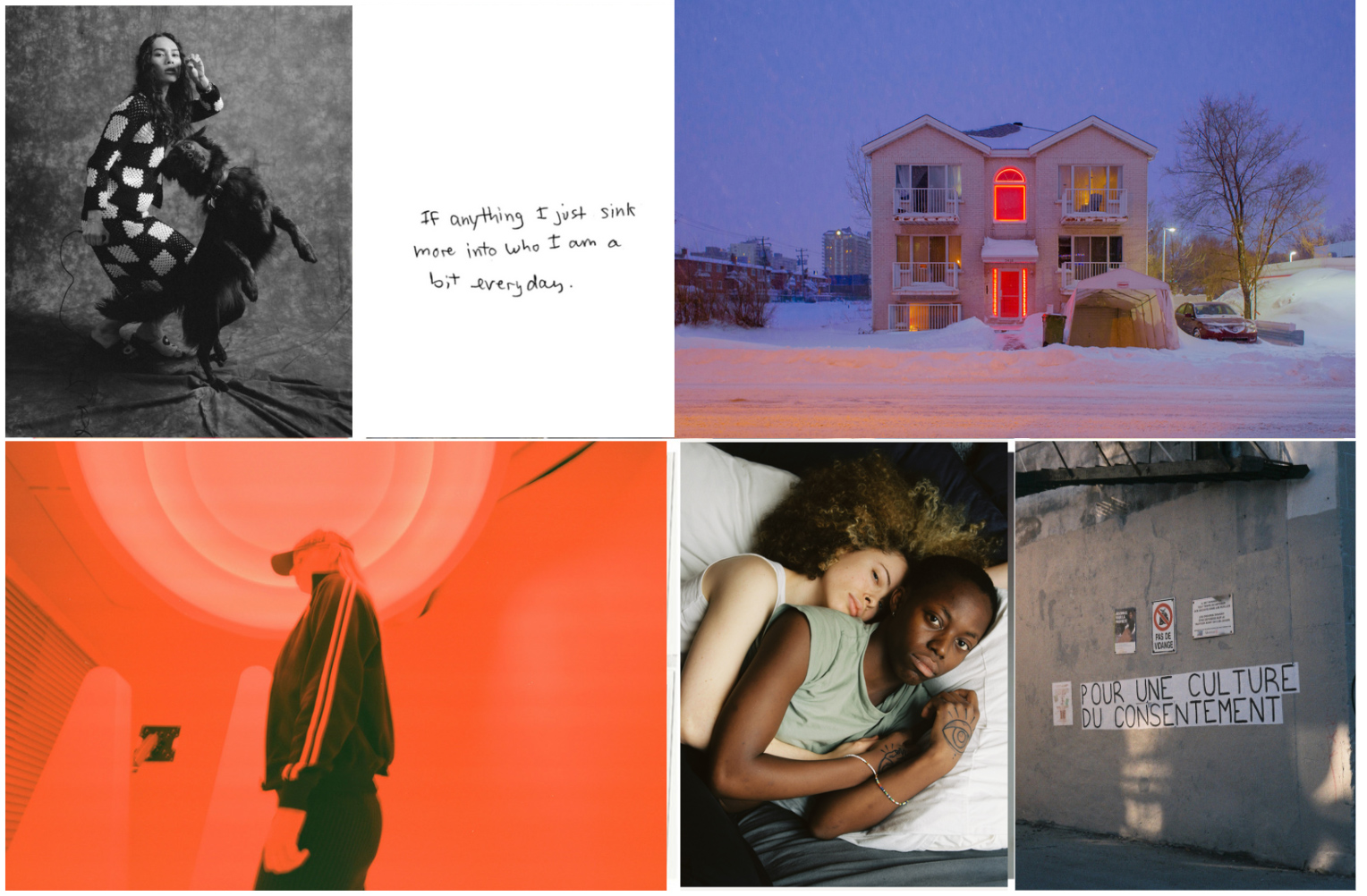 Creative studio Billyclub oversaw the new issue's graphic design. The Montréal-based publication is pursuing its partnership with New Distribution House (Brooklyn, New York) and is now available in key retail outlets in over 20 cities across North America and Europe, including Casa Bosques in Mexico City, M Boutique and Bookstore at the Montreal Museum of Fine Arts in Montréal, magCulture in London, Athenaeum Nieuwscentrum in Amsterdam, Artbook @ Hauser & Wirth in Los Angeles and Artbook @ MoMA PS1 in New York.
Get your copy: HERE.