It's hard to believe it's been almost a month since Gilbert Baker passed away at the age of 65. The creator of the iconic Rainbow Flag was an LGBTQ+ activist, an artist and a friend to many who was always ready to lend a hand creating banners for protests and marches.
Last week, New Fest and NYC Pride partnered with Fontself to create a free font—named Gilbert—inspired by the design language of the Rainbow Flag. The font was originally designed to be used for headlines and catchphrases that would stand out on protest banners, but is now being built out into a family of weights and styles.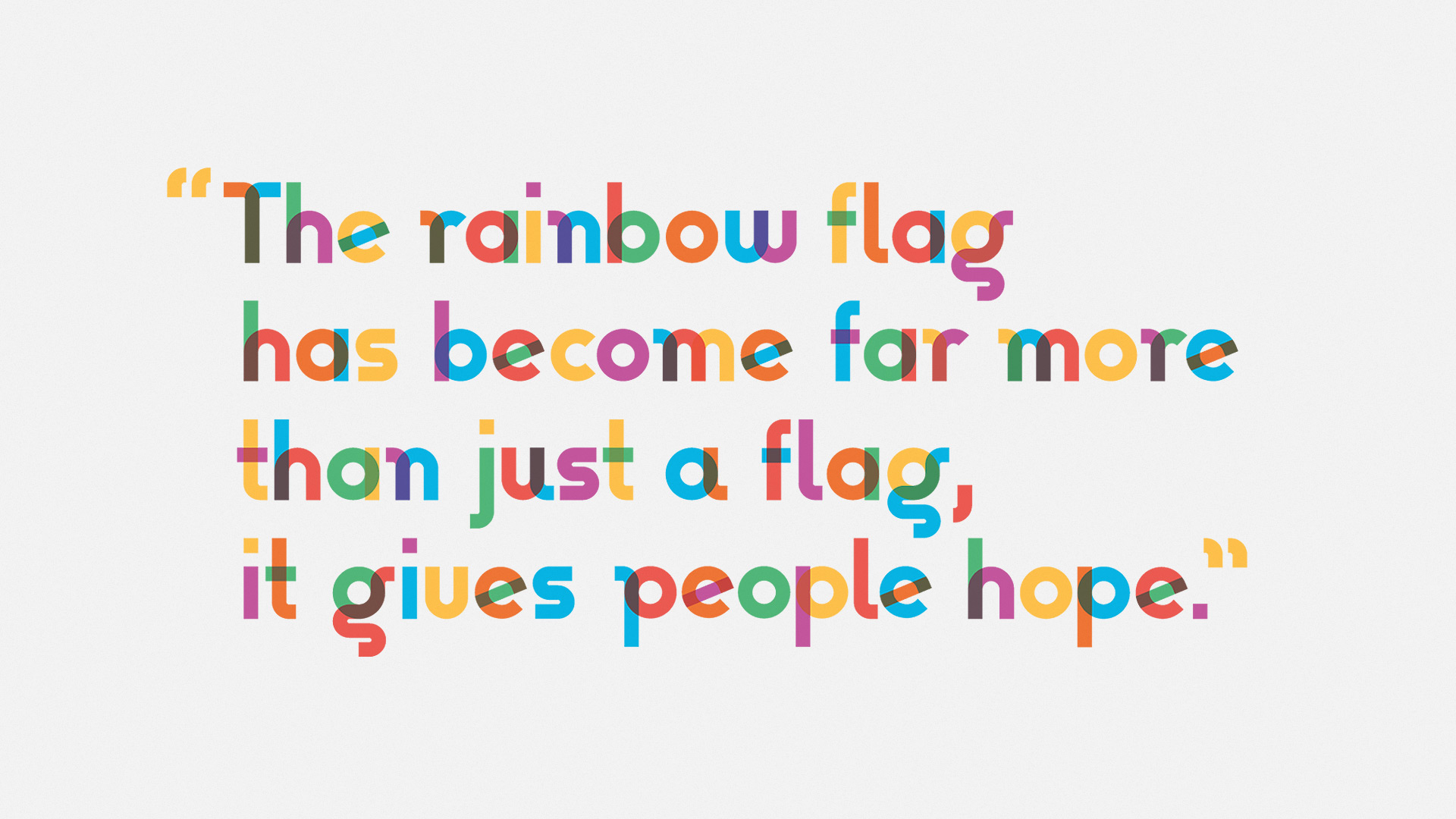 The font is available in two versions: a standard vector font and a colour font (in OpenType-SVG format) currently usable in Photoshop CC 2017 only. Both are early beta previews that can be downloaded at typewithpride.com
Gilbert Baker created the Rainbow Flag, an enduring symbol of the gay, lesbian, bisexual and transgender movement, in June 1978. His work as a vexillographer (flag maker) spanned 30 years and included two world records.
by The Editorial Team