Introducing Mothers & Daughters, Belgium's innovate lesbian pop-up bar.
On May 3, following a three-night test run in late 2017, Brussels got a new safer-space: Mothers & Daughters, a playful—and thoughtful—pop-up spot and the city's first lesbian bar in 15 years.
Hatched by the team behind the Brussels- and Stockholm-based queer magazine Girls Like Us, Mothers & Daughters is an exercise in ideological, political and artistic ingenuity.
An ephemeral gathering place intended to last only until the end of June, the bar—which doesn't charge an entrance fee—hosts exhibitions, lectures, workshops and performances in an inclusive, accessible and celebratory space. A desire to reclaim and redefine the term "lesbian" while honouring the generations that came before has led to a cheeky challenge to the status quo.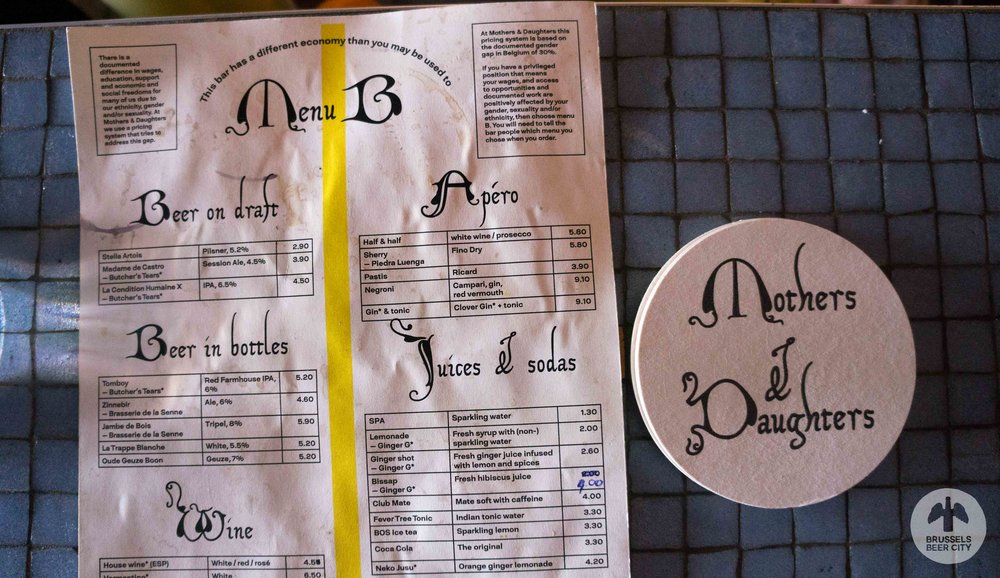 A not-for-profit, Mother & Daughters raised funds through a crowdsourcing initiative, then further upped the ante with a price list based on privilege.
The gender wage gap between men and women in Belgium is 31.2 per cent and it is used as a guide—other metrics include ethnicity and sexual orientation—by patrons, who can volunteer to pay according to menu A or B depending on their perceived advantages.
An incubator of creativity, Mothers & Daughters is looking to upend existing models, propose new solutions and inspire others to do the same.
Find out more here:
https://www.facebook.com/mothersanddaughtersbar/