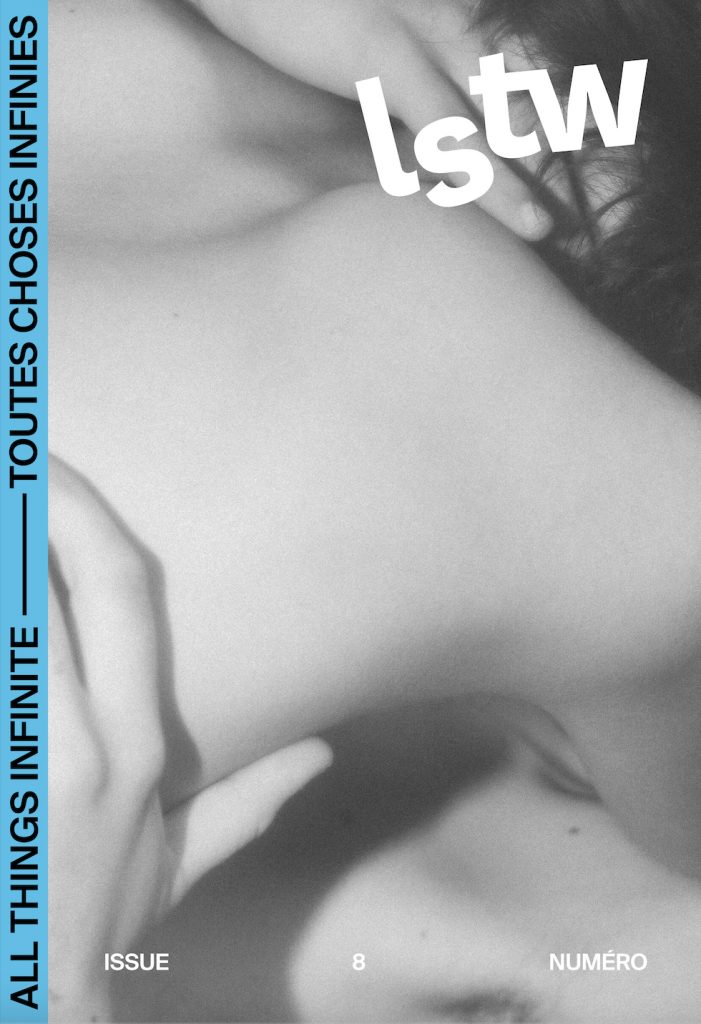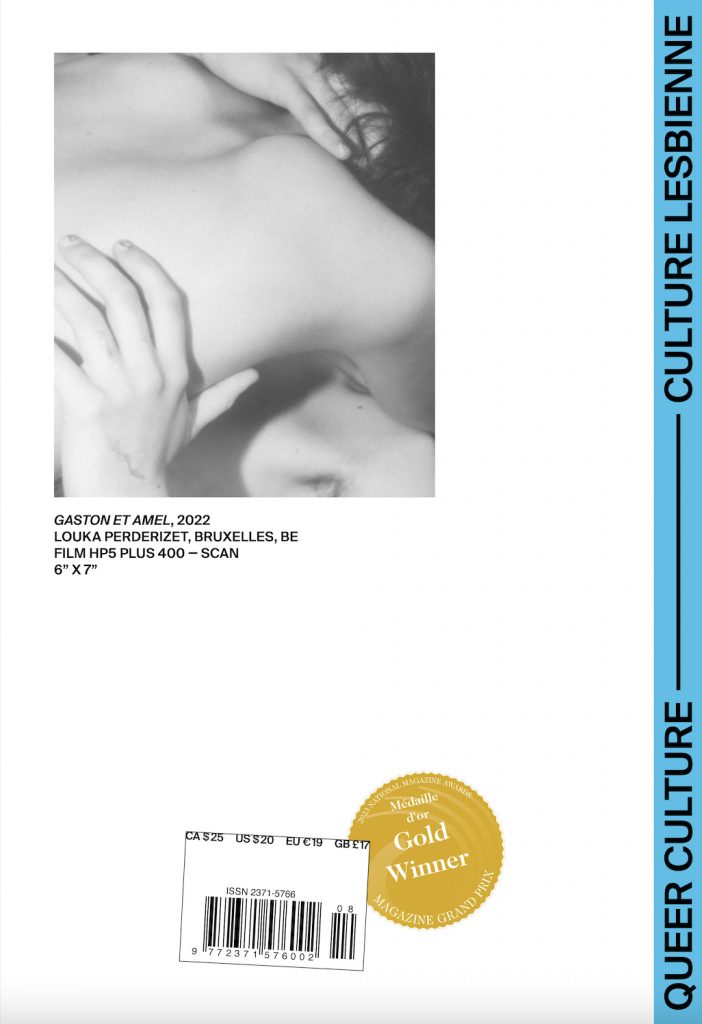 All things infinite. Limitlessness and unending possibilities. A common thread in which the uber-talented folks who contributed to the upcoming edition of lstw found elevated inspiration. So it made perfect sense to lend our cover to three of them. Discover the works of Louka Perderizet, Rebecca Ness and Lanee Bird before our No.8 drops next month!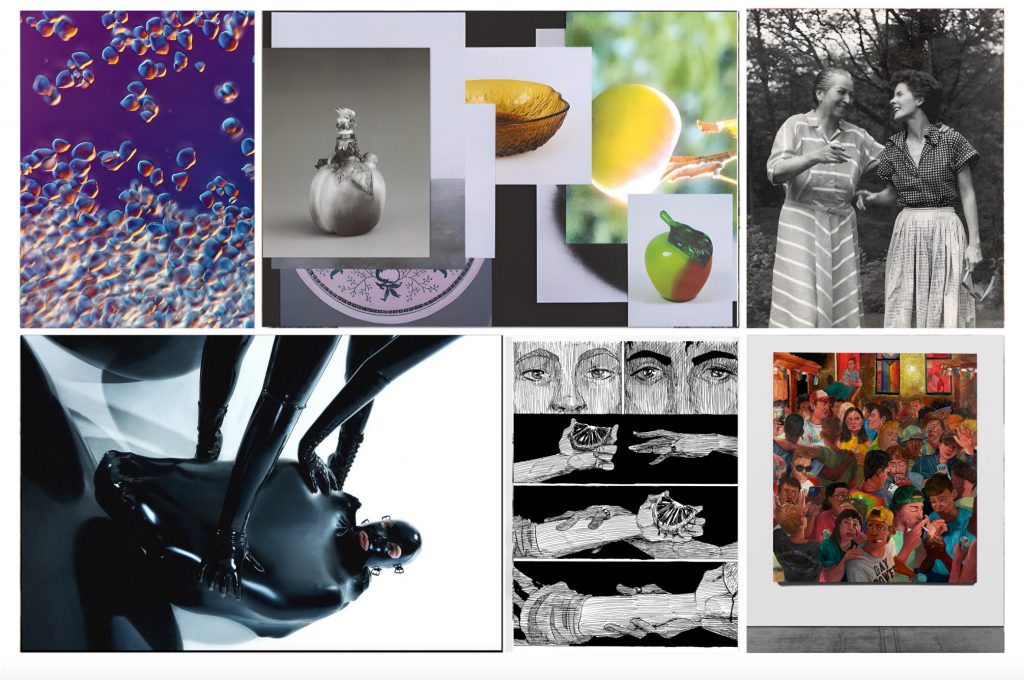 1.
Ginger
 by microbiologist Chloé Savard. 
2.
Dear Eve
 by artist Katharina Tewes. 
3.
The re-interpretation of Gabriela Mistral
 by Charis McGowan.
4.
Skintight
 by artist Lanee Bird.  
5.
Blood Oranges
 by Vampy McVamperson. 
6.
HAG Smoking Area
 by artist Rebecca Ness.
PRE-SALE WITHIN CANADA
Receive the eighth issue of LSTW: The Magazine.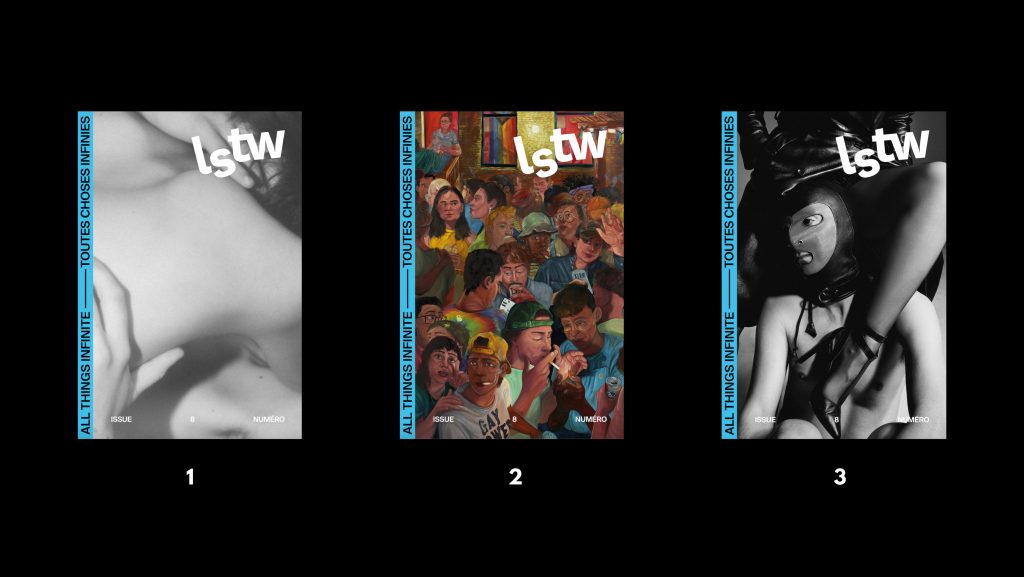 ---
Europe
---
STORES
CANADA
Calgary
Lukes Drug Mart
112 4th St NE
Calgary, Alberta
Guelph
The Bookshelf
41 Quebec Street
Guelph, Ontario
Halifax
Atlantic News
5560 Morris Street
Halifax, Nova Scotia
Montreal
L'Euguélionne
1426 Beaudry Street
Montreal, Quebec
Librairie Drawn & Quarterly
211 Bernard Ave West
Montreal, Quebec
Multimags Little Italy
6889 Saint-Laurent Boulevard
Montreal, Quebec
Brasserie Harricana
95 Jean-Talon Street West
Montreal, Quebec
Coop UQAM – Jasmin Library
405 Sainte-Catherine East, J-M205
Montréal, Québec
Ottawa
The Gifted Type
254 Elgin Street
Ottawa, Ontario
Quebec City
Sherbrooke
COOP Université de Sherbrooke
2500 de l'Université Blvd
Sherbrooke, Quebec
Toronto
Glad Day Bookshop
499 Church Street
Toronto, Ontario
Type Books
883 Queen Street West
Toronto, Ontario
Vancouver
Peau de Loup
173 1st Street East
North Vancouver, British-Columbia
Yellowknife
The Fat Fox Café
5008 50th Street
Yellowknife, Northwest Territories